By
Ryosuke Tajima
Sony's pet robot "aibo" has arrived in TORK!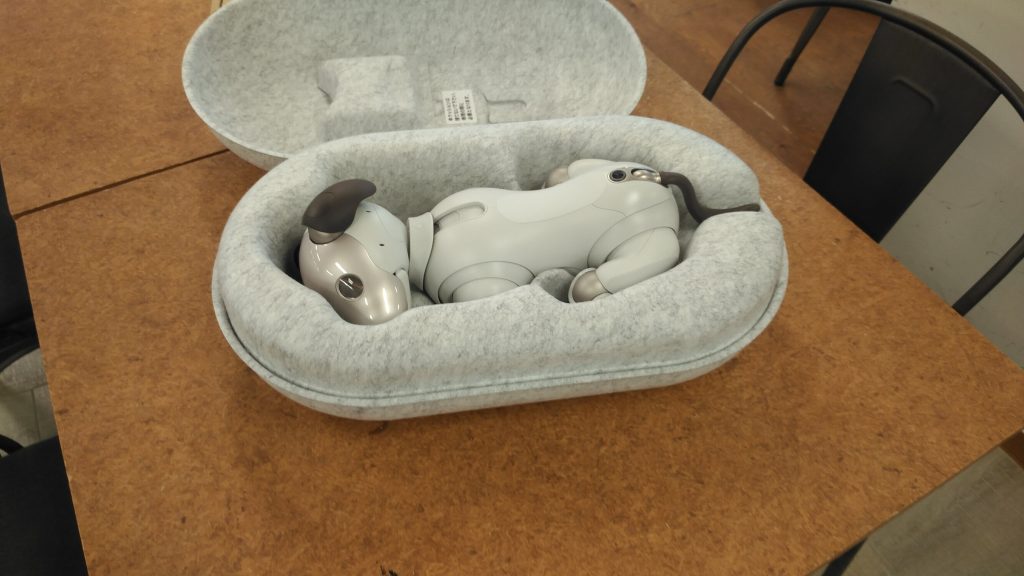 We named it "TORK-chan (♀)".
They announced "ROS are mounted in aibo", and it seems real. Cool!
You can see in the following pages the list and licensing of open source software that are installed.
In addition, we can now download the open source codes from here.
While we examined a little, we can not find the way to access the aibo system from the user.  We can expect some SDKs will be published in near future. Until the time being, let's enjoy this cute pet robot!