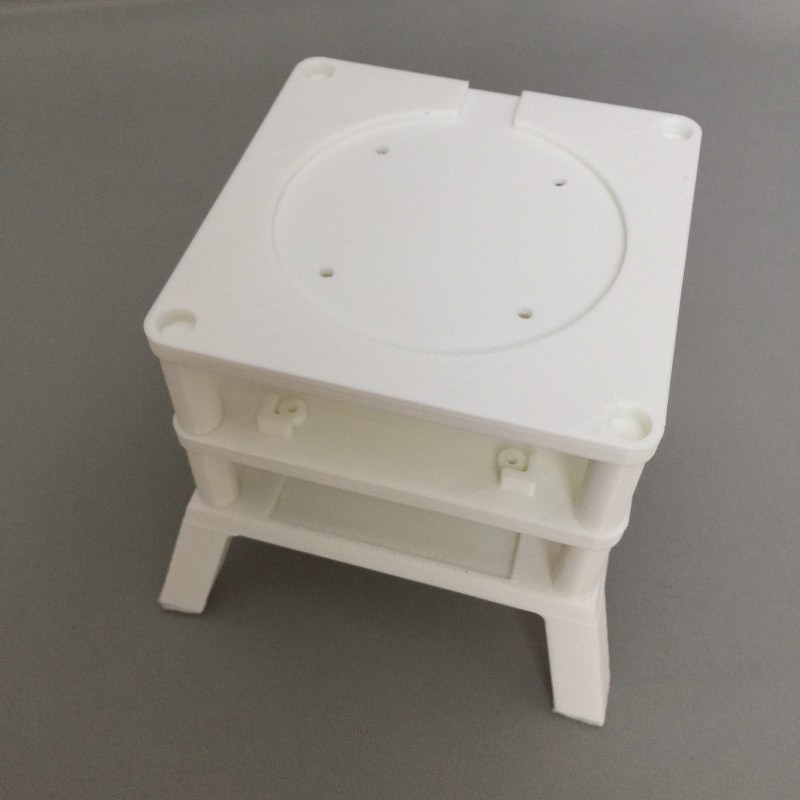 By
Ryosuke Tajima
Roomblock has Raspberry Pi, Mobile battery and RPLIDAR on a Roomba as described in the previous post. We need to a frame structure to make them bind.
The frame is a extendable shelf-like structure. It consists of the first battery stage, second Raspberry Pi stage, and the top RPLIDAR stage.
We named this robot Roomblock, because it is extendable like "blocks".
We publish the STL file for 3D printing, so that you can print it out with your own 3D printer. Please check the Thingiverse site.
We share how to build Roomblock at Instructables. Please try it at your own risk.